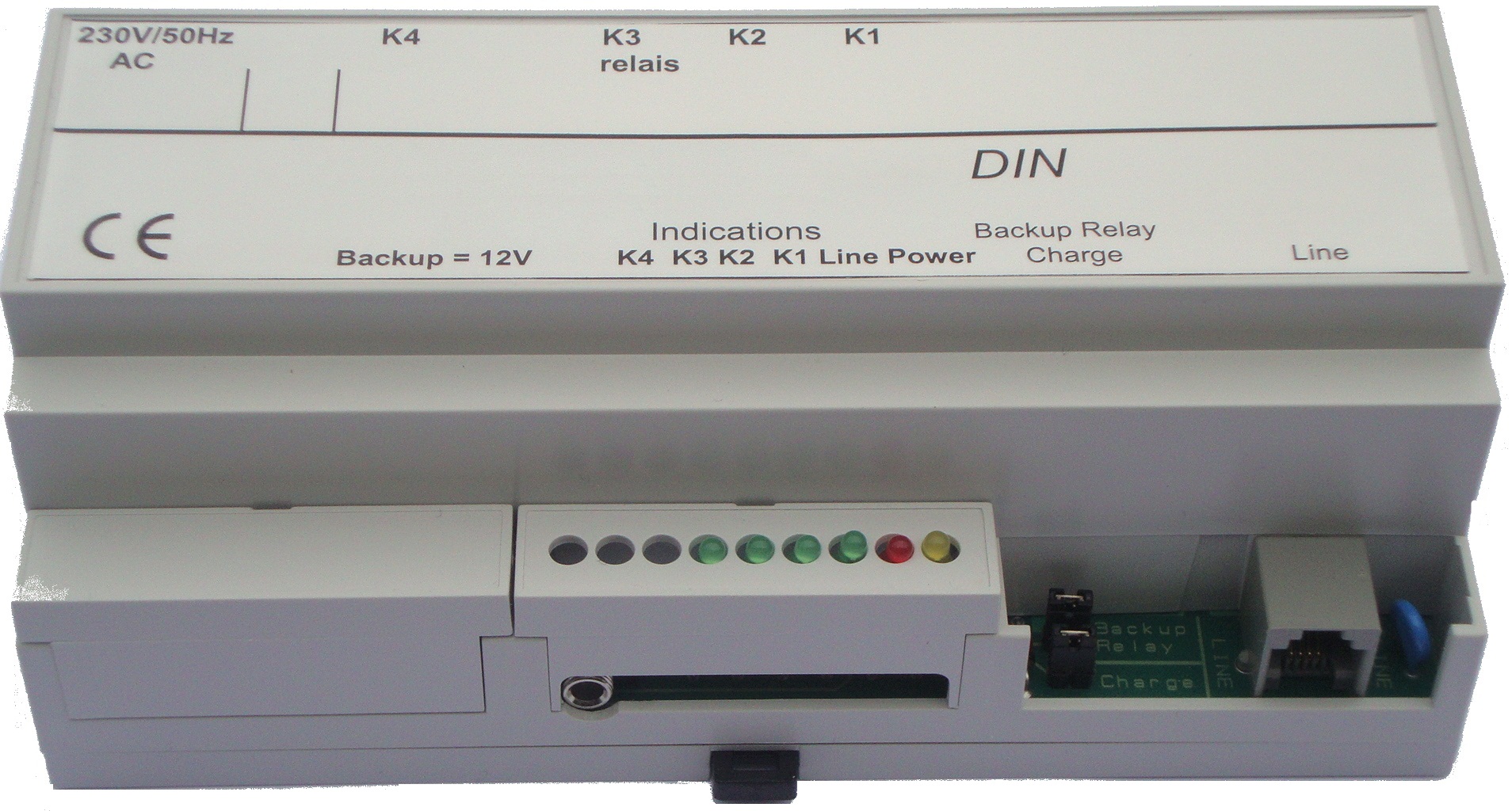 Productinformatie
RUKRA PSTN IO_04 heeft 4 uitgangsrelais van 10A.
U kunt de 4 relais ieder afzonderlijk op afstand bedienen via een analoge, voip of gsm telefoonlijn. Het apparaat wordt gevoed met 230V ~.
De toegang is beveiligd met een wachtwoord (instelbaar).
De status van alle relais kan gecontroleerd worden aan de hand van de toongeluiden die hoorbaar zijn als u de status via de telefoon opvraagt.
Met dit product kunt u overal waar een telefoonlijn aanwezig is apparaten in of uitschakelen en opvragen of het apparaat is in of uitgeschakeld.
Werking:
Bel het telefoonnummer waar het RUKRA PSTN systeem op is aangesloten.
Na het ingestelde aantal beltonen neemt het systeem automatisch op en kunt u met behulp van een aantal signaaltonen horen of een uitgang is in of uitgeschakeld.
Met uw telefoontoetsen kunt u de uitgangen in en uit schakelen
Specificatie
TECHNISCH
• Voeding: 230V AC

• Uitgang: 4 x maakcontact 10A

• Stroomverbruik:
   Rust:    20mA
   Actief: 100mA

• Afmetingen bxhxd:
   160x90x58mm

• Montage:DIN rail

• Omgevingstemp.:
   -20 tot 70° Celsius

• Artikelnummer: RK-3000