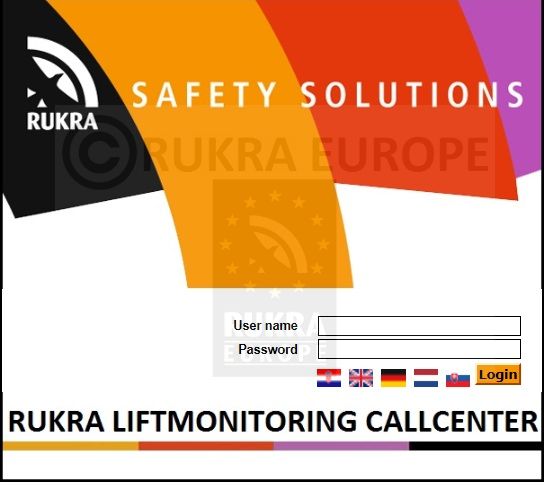 Productinformation
The Web-based call center receives Test transmissions, Technical reports, SMS messages and alarm calls of all brands Elevator Phones.
Talks between the elevator and the Service Callcenter can also be recorded and of course listened directly by web.
With the Web-based call center RUKRA you are always allowed to check online and afterwards all events and histories of the Elevator Phone and elevator failures over the internet.
You can also receive an email or text message from an alarm call or elevator malfunction or if there is a 3-day test message is missing.
Through the RUKRA Web-based call center, it is also possible to receive test reports of other brands of elevator phones.
In the RUKRA Web-based call center your elevator phones are in one view and you can see directly through a green, red or yellow flag if your elevator phones are online or that something is not right.
•
Safeline
•
Faltcom
•
2N
•
Micome
•
Behnke
• Etc.
etc
...
Free of charge
test
notifications by
caller ID
Email or SMS

receiving

from

an alarm call

including

details of the

elevator address etc.
Email or SMS
received when
the
3-day
test call
is not received within
3 days
Online listening to recorded
emergency calls